Sixteen Macros
Save and Recall 64 banks of parameters that can be controlled from 16 Dials. This means you can control up to 1024 parameters using just 16 Dials that can be controlled with your MIDI or OSC controller.
Clip Mapper
Map a clip to one of 64 Preset Slots. When a mapped clip is triggered, the number of that preset slot is sent out to a parameter of your choice.
It was designed to work with the Sixteen Macros device, so that you can control a specific set of parameters when a specific clip is triggered. An example set can be accessed from the lesson that is included with this pack.

Snapshot Morpher
Save and Recall up to 8 presets of any 16 parameters in your Live Set. If you enter Morph mode, you can Morph between all 8 (or just a few) of these presets using an XY Pad. This is a performance effect so you can even go nuts by tweaking the XY controls with an effect like an LFO.

This pack also includes a few Audio Effect Rack presets that show this device in action, you can find these presets in the Audio Effect Racks folder.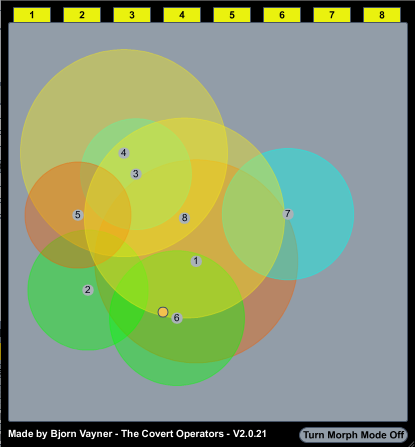 MIDI Note Editor
When this device is loaded onto a MIDI Track, it will allow you to edit the clips on that track.
The device is an attempt at copying the behavior of the Logic Note Editor.
The time division for the position and length is Bars – Beats – 16th – Ticks. With a resolution of 240 Ticks per 16th.
Events are always sorted in chronological order, so when you change the position of a note, the list will update.
The speed of the editor has been limited to prevent MIDI Feedback loops.


– Click here to download the Live Pack.